Dove of the Desert United Methodist Church
Friday, February 03, 2023
INCREASING LOVE FOR GOD AND NEIGHBOR - GOING DEEPER - REACHING FARTHER - TRANSFORMING LIVES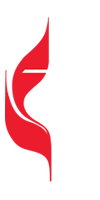 Dove Youth




Dove Youth for grades 7-12

Our Weekly Sunday Youth Schedule (Fall-Spring)

9:30–10:30 am Sunday School
11:00 am–12 noon On-campus Service Projects (TBA)
12:00–12:30 pm Come and Enjoy Lunch in our Kitchen
12:30–2:00 pm Youth choir practice (devotional time included) for singers and non-singers




Important Youth Message
All Youth! Whether you enjoy singing, playing an instrument, or running tech both in rehearsals and performances, the Halos Youth Choir is where our youth can come together to praise and worship God, and to Fellowship. We will be singing in church and performing in away concerts throughout the year. All singers and non-singers are needed and have an important role to play in our youth presentations. Please invite other youth to our special weekly gatherings!

More Important Information
Each month all youth will have the opportunity to take part in an off-campus service project, and an off-campus fun/fellowship event. Please feel free to invite other youth to these special monthly events!



Blessings Always to You and Your Families!