Dove of the Desert United Methodist Church
Sunday, September 24, 2023
INCREASING LOVE FOR GOD AND NEIGHBOR - GOING DEEPER - REACHING FARTHER - TRANSFORMING LIVES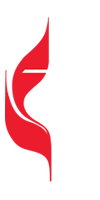 Give Online - Electronic Contributions


"…Give away your life; you'll find life given back, but not merely given back—given back with bonus and blessing. Giving, not getting, is the way.
Generosity begets generosity."
- Luke 6:37b-38 The Message

You can give to Dove online! Contributions can be debited automatically from your checking or savings account or processed using your credit or debit card.

Just click on the link below to get started. First time users will need to create a profile.